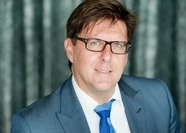 Mr Ivan Spika
Mr Ivan Spika is an Auckland orthopaedic surgeon, specialising in surgery of the knee and hip. His areas of special interest include robotic knee replacements, ACL reconstruction, knee arthroscopy, meniscal repair, hip replacements, revision knee and hip joint replacement, knee ligaments reconstruction and patella (kneecap) realignment including stabilisation of recurrent patellar dislocation. He also provides his opinion and treatment for sport knee injuries and other knee disorders including arthritis.
He has completed the National New Zealand Advanced Orthopaedic Training Programme. He is a member of the New Zealand Orthopaedic Association and a Fellow of the Royal Australasian College of Surgeons.
After graduating as an Orthopaedic surgeon (FRACS), he went on to complete a Fellowship training in joint replacement at Middlemore Hospital. He also went on to complete a Fellowship in knee arthroscopic, reconstructive and joint replacement surgery, as a Fellow of the prestigious John Bartlett Melbourne Knee Fellowship in Australia where he worked with Mr John Bartlett and Mr Hayden Morris.
He gained additional experience in Lyon, France with Professor Philippe Neyret, one of the world's leading knee specialist surgeons and as a consultant orthopaedic surgeon at Middlemore Hospital.
Currently, he is appointed at Ascot, Mercy and Southern Cross Hospitals and has been consulting at White Cross Accident and Medical Clinics. His private consulting rooms are at Ascot Office Park by the Ascot Hospital.
Mr Spika is a member of the NZOA Knee Society, affiliated provider for Southern Cross Health Society and NIB Health Insurance First Choice provider. Mr Spika is also fluent in Croatian and speaks some French.